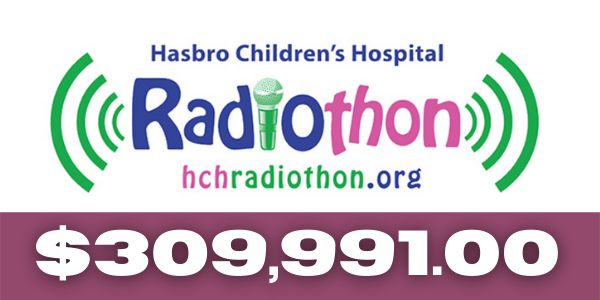 YOU'RE THE BEST SOUTHERN NEW ENGLAND! Because of YOUR generosity, we raised $309,991.00 for the kids at Hasbro Children's Hospital!
Lite 105, 92 PRO-FM, Hot 106, and News Talk 99.7 FM & AM 630 WPRO are extremely proud to continue the tradition of the Hasbro Children's Radiothon. From the bottom of our hearts, we THANK YOU!
If you missed it, we are still taking donations all weekend through the online donation center, click HERE to donate!
All donations collected this year support the hospital's goal to provide our region's children and their families with the best care possible. For more information, visit giving.lifespan.org/Hasbro/Radiothon-Give