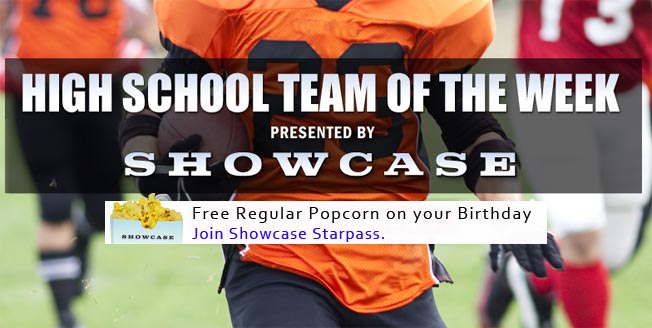 Congratulations to this week's Showcase Cinemas High School Team of the Week: Coventry High School Cheerleaders!
This week's spotlight was sent in by Lolita Roberts:
The Coventry high school cheerleaders have shown perseverance through this difficult year and finished with success, earning their D1 Game Day State title for the second year in a row.
After a 14 year absence from the competition field, the Oakers were supported and encouraged to bring competition cheer back to CHS by their Principal, Brooke Macomber.
The CHS cheerleaders are positive role models in our community and classrooms. They take the initiative to be a part of many activities in school, including spirit week, pep rallies, special Olympics events, Varsity review talent show, freshman orientation, graduation ceremony, and anywhere else they are needed to spread Oaker Cheer.
These girls wanted to embrace the principle of inclusion for all in our school, so they created a Unified Cheerleading team to cheer at our Unified Basketball and Unified Volleyball games. It was a great success.
Academically, this team of young ladies has one of the highest combined GPAs of any sports team at CHS. They feel so thankful they were able to compete this year after a challenging start of the school year. In September we found out that all sports and clubs were cut because of a budget crisis in the town. We continued to practice in the hope of cheering for soccer, but that was cut short due to COVID attendance restrictions. We finally picked back up in January. Needless to say, we are honored to be here with you all to represent our team as the Showcase team of the Week.
.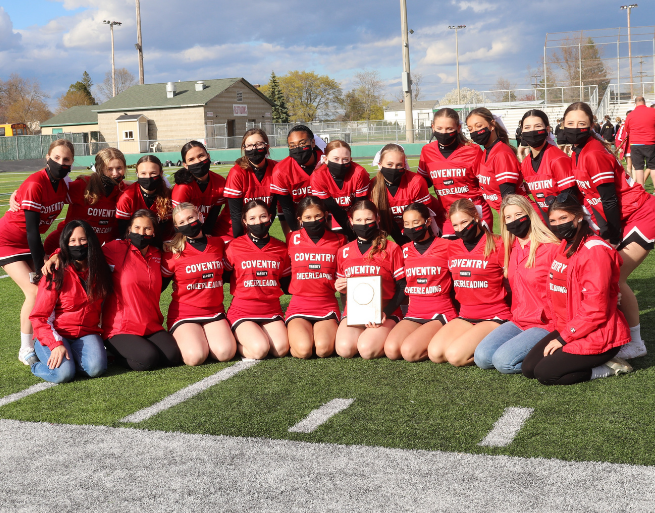 Cumulus Media Radio Stations, Showcase Cinemas, & the Rhode Island Interscholastic League congratulate this week's stand-out team of the week.
Hear the team featured on Cumulus Media radio stations all week during our special on-air features, being played for the hundreds of thousands of local listeners!