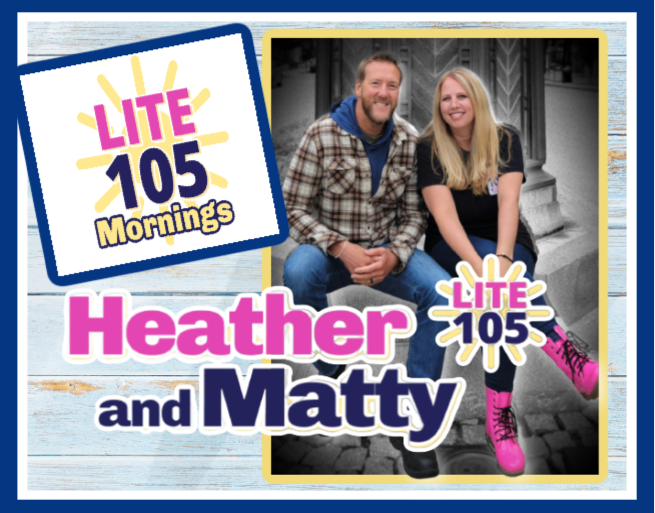 Meet Heather Gersten… 
Heather grew up in New Rochelle, NY and initially worked for radio stations in the NY/NJ/CT Tri-State Area… including landing a gig as Danny Bonaduce's sidekick in NYC!
2023 marks 20 years for Heather on LITE 105! Heather's also the LITE 105 Assistant Program Director, Music Director, and Imaging Director and she co-hosts the "Wicked Awesome 80's Show" each Saturday night with Amy Pontes.  
Heather is married to a MA Firefighter and together they have 3 kids (Derek, Jack & Dylan) and 2 rescue pups (Jett & Goose)! 
Meet Matty Blake…
Matty is not only on the air here but he's also the current host of THE CURSE OF OAK ISLAND: DRILLING DOWN and BEYOND OAK ISLAND, two successful shows associated with the #1 rated non-scripted series on cable "The Curse Of Oak Island" (History Channel)!  For over 20 years, Matty has been a very successful host, actor, writer, adventurer, and investigator. He's done work for Golf Channel, NBC Sports, Vh1, G4, Comedy Central, and has also guest-starred in TV shows such as 30 ROCK, BOARDWALK EMPIRE, ALPHA HOUSE and appeared in films such as ROUGH NIGHT, HITS & the academy award-winning MYSTIC RIVER.
Matty is married to Colleen and they live in Barrington, RI with their son, Max, and Rocky the dog.  He may still be looking for treasure around the world, but he feels he's found another one at LITE 105, right here at home.
We're on Tik Tok! Follow us here!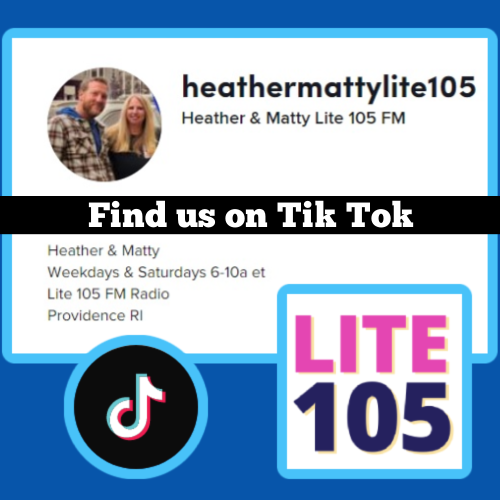 Click here to follow the "Heather & Matty Olympics!