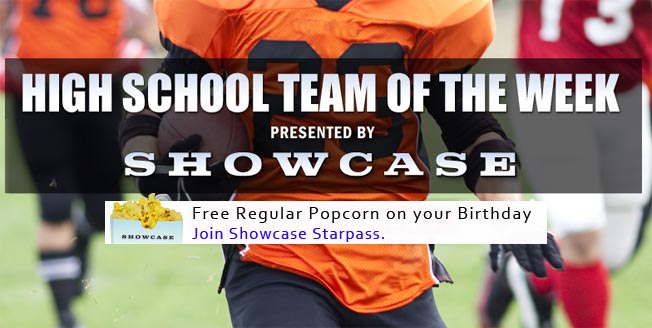 Congratulations to this week's Showcase Cinemas High School Team of the Week: The Prout School Girl's Varsity Tennis team!
This week's spotlight was sent in by Karen Mancini:
The tennis team faced a lot of adversity during this season. They found out their coach Steven Matzner was diagnosed with cancer in August so at the last minute the school had the volleyball coach fill the interim position. They found out Coach Matzner passed away October 29th, which was unexpected news. Even with the unstable coaching situation, coach having to quarantine, several fill in coaches, the team completed the regular season undefeated and DII South champs. Saturday 11/6 they held a "Be The Match" awareness and fundraiser day for the bone marrow transplant organization at their match in honor of Coach Matzner. They have been steadfast throughout the season and am proud of them for not giving up.

Cumulus Media Radio Stations, Showcase Cinemas, & the Rhode Island Interscholastic League congratulate this week's stand-out team of the week.
Hear the team featured on Cumulus Media radio stations all week during our special on-air features, being played for the hundreds of thousands of local listeners!