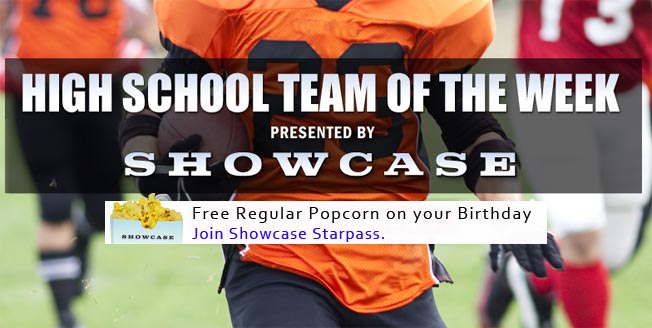 Congratulations to this week's Showcase Cinemas High School Team of the Week: Cumberland High Shcool Track and Field Team!
This week's spotlight was sent in by Donna Barboza:
Congratulations to the Cumberland High School Girls and Boys Track and Field Teams who both won their respective Northern Division Championships. The girls are 12-0 with an undefeated regular season. The girls scored in 18 of the 19 events and beat 5-time defending champions Smithfield, who finished second, by 38 points. The boys were 9-3 in the regular season and rallied to beat second-place Woonsocket by 30 points at the Northern Divisional Championship. These young women and men are hard at work every day preparing to bring their best to each meet. The number of personal records that are being broken each week has been astounding. Wishing them all the best in the upcoming Class and State meets.

Cumulus Media Radio Stations, Showcase Cinemas, & the Rhode Island Interscholastic League congratulate this week's stand-out team of the week.
Hear the team featured on Cumulus Media radio stations all week during our special on-air features, being played for the hundreds of thousands of local listeners!