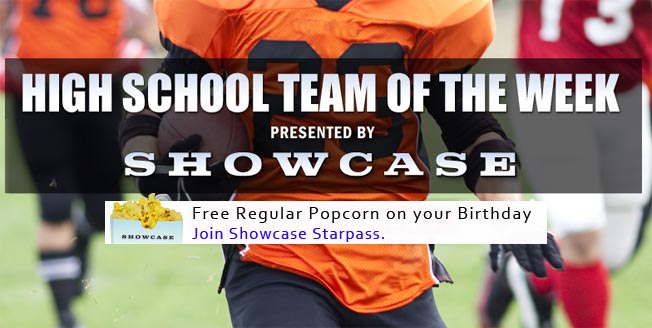 Congratulations to this week's Showcase Cinemas High School Team of the Week: Woonsocket Cross Country Team
This week's spotlight was sent in by George Briggs, Coach
The 30th Annual Shelter Walk took place Saturday, October 13 in Woonsocket to raise money to keep the Paul Dempster and Lucien Benoit Homeless Shelters operating. 90% of the families return to independent living after receiving services in the shelters. The Woonsocket High School Boys and Girls Cross Country Teams have supported the annual shelter walk every year. In the past few years, we walk in memory of the late George Nasuti who encouraged all coaches and athletes to give back to the community. Mr. Nasuti was a Principal at WHS, athletic director, football coach, and a strong supporter of Special Olympics.
Cumulus Media Radio Stations, Showcase Cinemas, & the Rhode Island Interscholastic League congratulate this week's stand-out team of the week.
Hear the team featured on Cumulus Media radio stations all week during our special on-air features, being played for the hundreds of thousands of local listeners, or on-demand below!