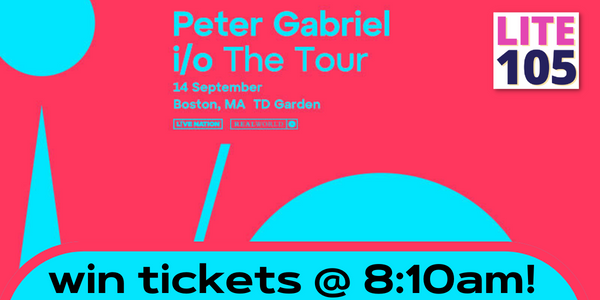 Lite 105 has your chance to see Peter Gabriel live in Boston!
Listen to Heather & Matty from 3/20/23 thru 3/24/23!
At 8:10am, the LITE lines will open at 401-272-LITE(5483) and a random caller will get to play the WHEEL OF FUN! If that's you, and you WIN the game, you'll win a pair of tickets to see Peter Gabriel live at TD Garden on September 14th!
Official Contest Rules Here.