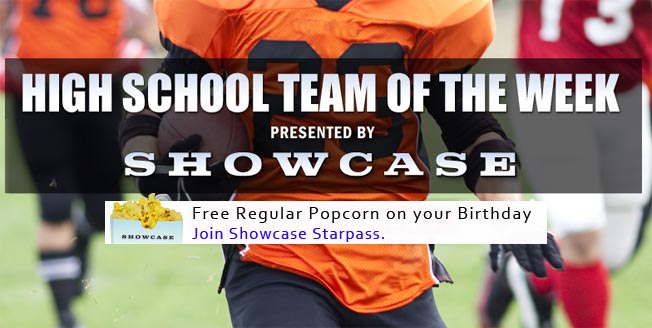 Congratulations to this week's Showcase Cinemas High School Team of the Week: Lincoln Baseball Team
This week's spotlight was sent in by Vin Zibelli:
This team has battled through so much adversity over the past few seasons and the Lion Baseball Players have rebuilt its entire culture from the ground up. While instilling a Lions Baseball Family Culture by bringing together all stake holders (players, coaches, parents, administrators) – the boys have been able to prove they have what it takes to compete at the highest level of high school baseball in Rhode Island; winning six straight games in D-1.
The Lion's Baseball players have embraced it is more than winning. It is about learning how to be a member of a bigger community and being responsible. This team has never complained, despite not having a field or facility on campus to train at for the first month of the season. They have simply become a family. This is why I think they deserve to be the Showcase Cinemas Team of the Week.
Cumulus Media Radio Stations, Showcase Cinemas, & the Rhode Island Interscholastic League congratulate this week's stand-out team of the week.
Hear the team featured on Cumulus Media radio stations all week during our special on-air features, being played for the hundreds of thousands of local listeners, or on-demand below!