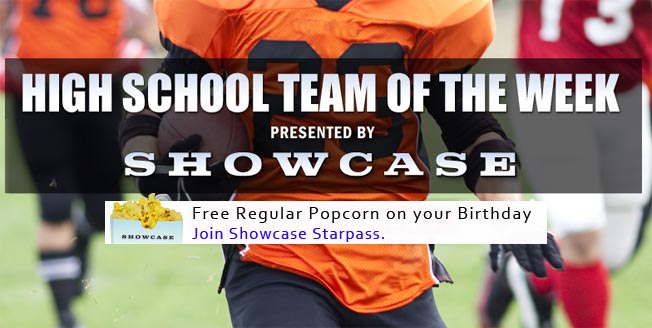 Congratulations to this week's Showcase Cinemas High School Team of the Week: Smithfield Girls Soccer!
This week's spotlight nomination was sent in from Doreen Nicholson:
I nominate the Smithfield h School as the Showcase Cinemas High School team of the week.
These girls are off to a great season after beating Mt. Hope 2-0 in hard-fought game last night.
The team is led by Seniors Taylor Cobain, Maggie Hickey, Katherine Pezaris, Olivia Lasorsa, Sarah Melaragno and Hannah Duray.
On Saturday September 30th, the girls' soccer team will play in a PINK OUT game at Smithfield High School to raise money and awareness for Breast Cancer.
We invite everyone to come watch some great soccer and donate to a great cause. These girls are a great group of girls, athletes and scholars, and deserve to be recognized for their outstanding efforts on and off the field.
Cumulus Media Radio Stations, Showcase Cinemas, & the Rhode Island Interscholastic League congratulate this week's stand-out team of the week.
Hear the team featured on Cumulus Media radio stations all week during our special on-air features, being played for the hundreds of thousands of local listeners, or on-demand below!