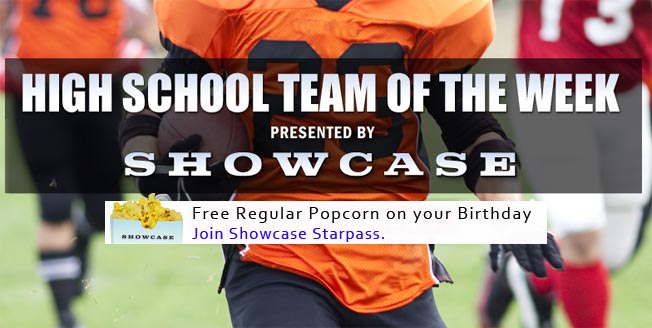 Congratulations to this week's Showcase Cinemas High School Team of the Week: Mount Pleasant Wrestling!
This week's spotlight was sent in by teacher Katie Hevey:
I am a teacher who works at the school and has many of the wrestling students in my classes. The coaching staff (which is made up of Mount Pleasant Alumni) has done a fantastic job of setting up a close knit community for students that may not be able to experience that anywhere else. Coaching staff goes above and beyond to ensure the success of the team. They keep in close contact with parents when they can, and stress the importance of education where it may be lacking. The team also spends a lot of time together on and off the mats fostering a mutual respect between coaches and players, and also among players themselves. Their most recent end of year celebration took place on a Sunday evening at the movies. The students on this team have their fair share of challenges as young people in an urban, multicultural community, however they have, as a team, used these challenges to build character and strength. It is very apparent that these young people have built a support system for each other,and experience wins and losses, as a community, with dignity and grace. I am proud to be witness to such a truly inspirational group of role models and young people.
Cumulus Media Radio Stations, Showcase Cinemas, & the Rhode Island Interscholastic League congratulate this week's stand-out team of the week.
Hear the team featured on Cumulus Media radio stations all week during our special on-air features, being played for the hundreds of thousands of local listeners, or on-demand below!