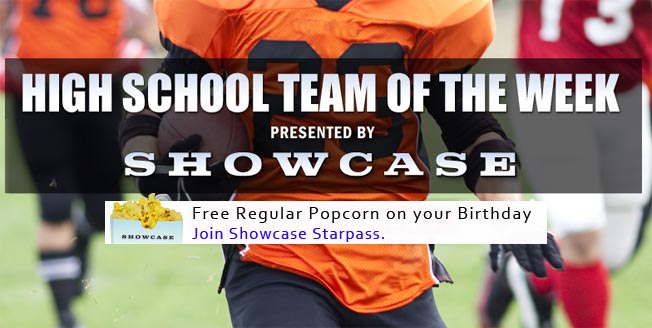 Congratulations to this week's Showcase Cinemas High School Team of the Week: North Kingstown Girls Tennis!
This week's spotlight was sent in by Athletic Director Howard Hague:
This nomination is for our girls Varsity and JV tennis team.
While they are both off to good starts, their recent actions I believe went above and beyond the courts and really showed the kindness and character we try to instill in our athletes.
I was approached by a family who lives near our tennis courts who have a young autistic child who always has trouble with the start of school due to anxiety. Apparently, our tennis team had adopted this child on their runs and would include him and the family dog in their some of their pre-practice activities.
The child was so excited to feel part of this team his parents said he was actually excited for the first time to go back to school and the transition went smoothly. They were so impressed by the actions of the girls and how they took the time to help someone and make a difference in their life.
Cumulus Media Radio Stations, Showcase Cinemas, & the Rhode Island Interscholastic League congratulate this week's stand-out team of the week.
Hear the team featured on Cumulus Media radio stations all week during our special on-air features, being played for the hundreds of thousands of local listeners, or on-demand below!